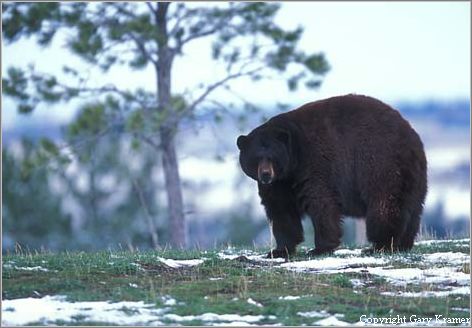 SHAMUS SHOWS OFF

May 20th, 4 AM. 2007
On Friday May 19th, my daughter Beth, her hubby Mark, his mother Marion, and my two grandsons Ben and Zach, came to our home, so that we could follow them to State College, Pa. My oldest grandson, Broderick (B.J.) was graduating from Penn State that evening.
It was an exhilerating experience, being in that huge Penn State complex, watching all those students receive their diplomas. We are so very proud of this young man.

The family stayed over night, since it would be another two and half hour trip to their home. And it also gave us more time to be together.
We told them how the black bears have been visiting here since the end of March, and that one bear in particular, who Joe and I named Shamus, comes quite frequently between the hours of 2 and 4 AM.
After having some pound cake, strawberries with whip cream, and coffee, we all settled in for the night.
Marion slept in the spare bedroom, and the rest of the family slept in the living room, the parents on our sleeper sofa, and the grandsons on air mattress. The last thing we said to them, was that if the motion lights on the four corners of the house came on, it will be Shamus paying a visit.

4 AM....... The silence of the mountain was disrupted. The household awakened by banging noises. The total darkness of the night, was now like daylight, with all the motion lights on. Everyone headed in different directions, to windows at the rear and side of house, to see if it was a bear.
Finally one of them said "over here, there he is". It was Shamus all right. He is the biggest black bear of the group that comes here.
He found the one and only suet feeder, that was left out, hanging on a tree, for the tiny flying squirrels, that come to visit once in awhile, during night time.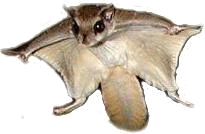 Click here to read about these precious little flying squirrels...
Everyone was chattering away, with excitement, because how often does a city kid or city people, get to see a real bear in the wild.
Shamus could hear us talking, and would look up and see us, but that didn't bother him. Naaaaaa ..... he was busy checking out the area for more snacks.
Bears have a very keen sense of smell, and Shamus proved it that night. We have six recycle cans out back. For plastics, metal, glass, garbage etc. And one can with lid, happened to at one time, hold black oil sunflower seed. It was empty but for maybe some loose seed laying in the bottom. Would you believe he didn't bother the garbage can this time, like he did a couple weeks ago. Shamus went after the can that he could still smell the sunflower seed in. After he struggled to get the lid off, I am sure he was very disappointed in finding only a few seeds.

We watched Shamus wander around the house, checking everything, for close to an hour, when he finally called it quits, and headed up into the mountain, to where ever he lives, for the night. And all of us finally settled down, and went back to bed. The next day, most of the discussions were all about the big black bear who "showed off" his skills. Our family finally went home, and all is peaceful here in the mountain.
Till the next time. And there will be a next time.

This story continued >>>> May 24th. 2007

Shamus visited 2 A M. We didn't see him, but he left signs of being here. Even though there were no bird seed feeders, no suet holders, nor hummingbird feeders up, he bent one of our heavy steel shepherds hooks, and knocked over a heavy cement black bear statue, that was placed in the yard. Do you think he might have been upset?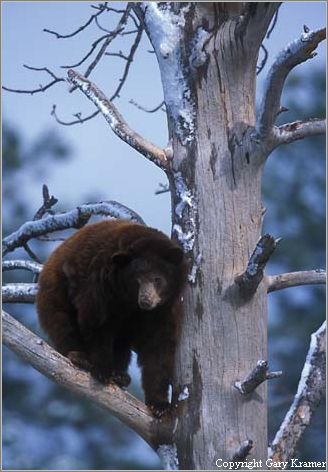 Click here for More Real Bear Stories!!

Click bluejay Icon ~ My page listings.


Page designed by Bluejay12 & Diamondavid
Website maintained by Diamondavid ~
Song title: Nite Till Dawn
Backgrounds From Leona & Rose's Background pages