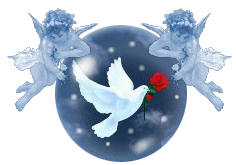 THE EMPTY NEST
There are people who would be bold enough
To try to make parents feel guilty or wrong.
As they give them an astonished glare
If parents don't miss
their kids when they are gone.

Indeed the day comes
when children leave the nest
And the parents are left alone.
But personally, we as parents know it is best.
It's time to see how much
our children have grown.

Please don't say we do not love them - we do.
We worked hard right through their teenage years
To see that our children somehow get through,
All their pain, and sorrows, and fears.

We prepared them for the future with care
Enjoyed their accomplishments in school.
Taught them life is not always unfair
By adding a mix of love,
reality, and golden rule.

But now it's not only
their time, but ours too.
It is time for us to enjoy new ventures
There are so many wonderous,
exciting things to do
to fulfill our golden dream.
We love them and surely will miss them,
But please, don't go extreme.

My children are adults now, and
and their children are adults.
Life goes on
and there are new roads to travel.
We will always love them,
and we know they love us.
Love is what fills the empty nest.
Barbara L. Carter/Bluejay12
December 2017
Written in 1986
by ęBarbara L Chambers Carter aka Bluejay12
Page design by Bluejay ~ Song title:
Circle Of Life ~
ęCopyright 1972 - 2018

Website maintained by Diamondavid

Click Icon ~ My page listings.