You are in my heart and soul.  
You died for me, for every little sin I have done.
Now I pray that everything I do is for you.
You are my shepherd and my saviour.

You are my world, till my life
here on earth is finished.
You are my all, and all I need
Guide me Jesus, in all I do.
For everything I do is for you.
I feel and see you in all things.
I feel you when the wind blows.
I hear you when nature is angry.
I can watch wildlife, or listen to a waterfall.

The mighty oak stands tall, but its
branches are humble, graceful.
Flowers' bloom in the warm sun,
Their fragrances fill the air.
The brilliant moon, shimmering stars,
and colorful rainbows grace the sky.
My head bows in prayer and I pray
that everything I do is for you.
Forgive me when I do wrong,
and show me the right way.
You are my Redeemer

Yes dear Lord - everything I do
I do for you.
Thankyou for my life ~
I love you and praise your Holy Name.
Father, Son, & Holy Spirit  

I was listening to this song, "Everything I Do I Do For You",
and God lifted my soul, and I began to sing to Him.
You can do the same thing, sing to Him,
use your own words of love for Him
Click here to go to my Faith site
Jesus Has A Plan For You and Me"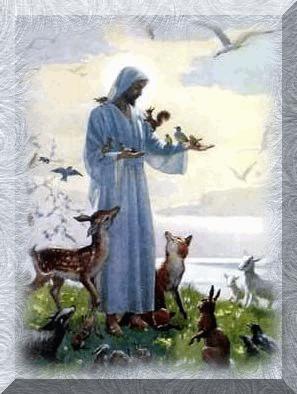 To know God ~ read the word
To meet God ~ know Jesus'
To love God ~ feel the spirit
To talk to God ~ Pray!
©Poem and ©Verse
Written by ©Barbara L Carter aka Bluejay12
©Copyrights 1972-2019
February 11th. 2009
There are simular verses like this, but this poem is what I have written
Page designed by Bluejay12 & Diamondavid

Website maintained by Diamondavid
Click Icon ~ My page listings.