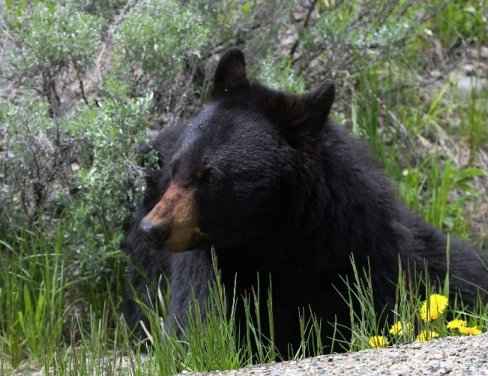 "THE CHASE"
"August 1st. 2008"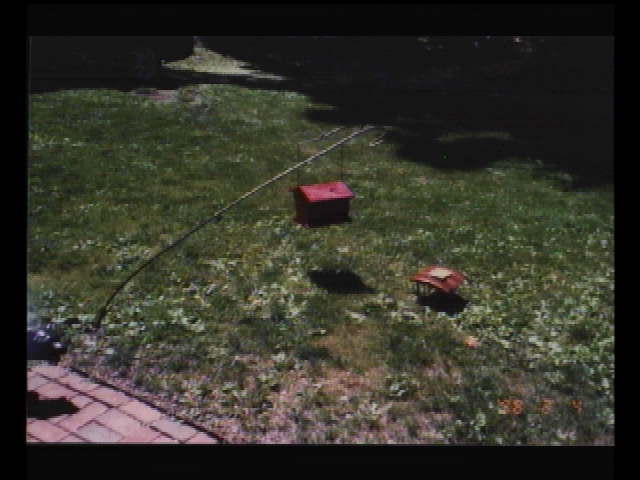 Yesterday morning, after I fed our boxer Lilah,
and hanging up twelve bird feeders and two suet holders,
I went to my daughter's (25 miles from our home) and fed their critters.
She and my two grandchildren went for a short vacation at the beach.
Then I went to the store for a couple necessities.
From there I went to my optometrist for my annual checkup.

I was so tired when I arrived home and put everything away,
that I laid down for a short nap. Around four PM I got up
and noticed my husband Joe was lying down. He usually does this for
a bit after working on a golf course in the hot sun all day.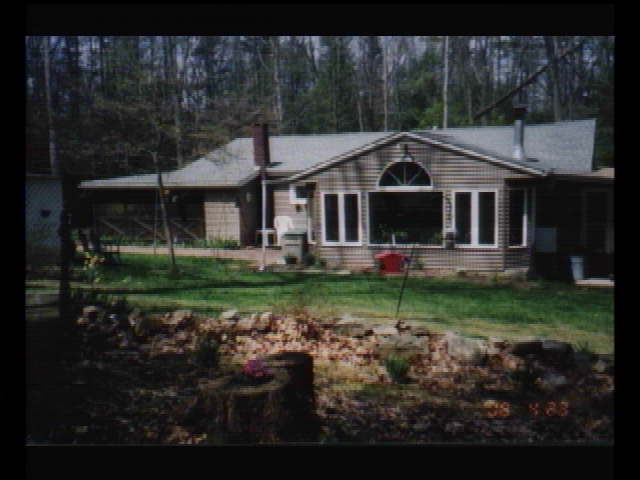 I moseyed into the kitchen, gazed out our big picture window,
taking in the picturesque mountain view.
I did a double take. As you can see in the picture above,
there is a red bird feeder on a shepherd's hook. These iron rods
get bent quite frequently by blackbears. Two feeders laid on
the ground. I knew full well it was okay in the morning, having hung the feeders on it.
  Joe happened to hear me get up. He came into the room with me
and proceeded to tell me what happened when he got home from work.

He had pulled his truck into the carport area, and when he
opened the truck door, he could hear Lilah barking ferociously.
He proceeded to the front door, opened it, and with lightning speed
she just charged right past him, almost knocking him over.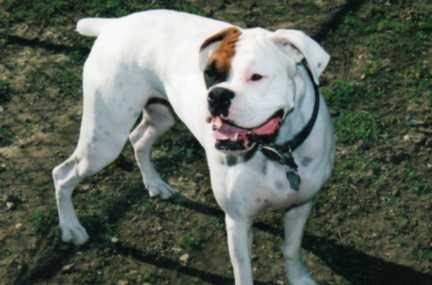 This is Lilah ~ She is a purebred boxer ~ nine years old.


Lilah headed right for the feeder area. Joe being a trifle startled
was right behind her to see what was going on.
Then he saw what had her in such a frenzy. A nice approximately
two hundred pound black bear. The chase was on. Lilah was hot on
the bear's trail, or tail, her barking echoing through the mountain. Both of them
bounding over rocks and through lacy fern fronds.
And both of them out of Joe's sight.
Joe whistled and yelled for Lilah to come back.
Fortunately she listened to him.

SOOOOOOOO now we will have to be more on guard during the day.
Last year a bear was here during daylight hours. We think this time,
it might have been Rascal who likes staying up in the mountain and
who visits us frequently. At that time I had gone outside with him,
and took pictures of him. He wasn't the least bit afraid of us.

For those of you have not seen Rascal in my other stories,
below is a picture of him. Isn't he just precious.
Until our next black bear sighting, or Lilah's tracking picks
up the scent of one - take care and enjoy the small moments in life.

Added note ~ The bears are all the talk in the beauty shop I go to,
and also lots of local news coverage.
Three local towns have been visited by them in this past month.
In one town a family left their garage door open, and they found a bear sitting on
the floor gorging himself in four hundred pounds of birdseed they had stashed.
In another town a bear was just enjoying his walk down through the main street.
Forestry and game commission tranquilized him and moved him to a different mountain.
One bear rolled a burning barrel all over a lady's yard, and what a mess she had to clean up.
Another bear was checking out a dumpster in back of restaurant,
smart bear I would say, wouldn't you.
No bears were killed.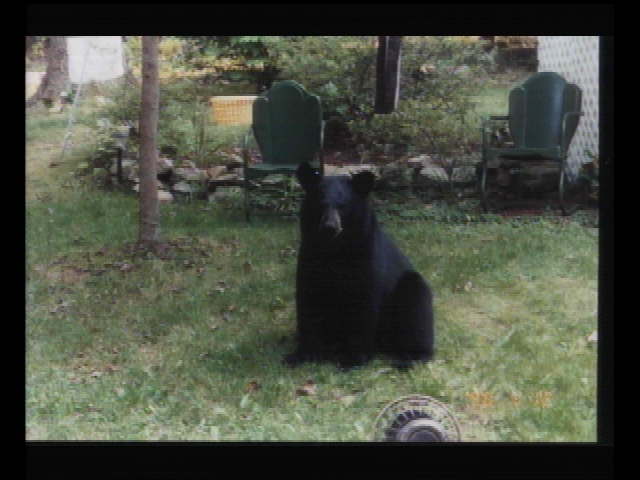 Story written by Barbara L. Chambers Carter aka Bluejay12
Page designed by Bluejay & Diamondavid
Song title: "Run For Your Life"



*Back To Bear Stories ONE*





*Back To Bear Stories TWO*





*Back To Bear Stories THREE*
Click Bluejay Icon ~ My page listings.