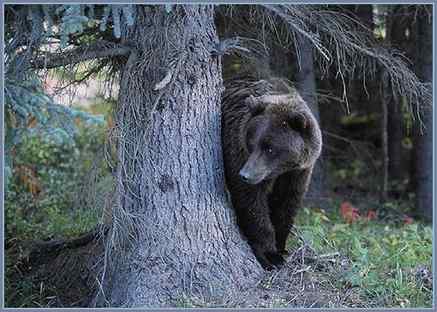 ONCE AGAIN

April 22nd.~ 2008
Last evening after our supper, and while doing the dishes, I started to feel edgy, and kept looking out the windows for bears. I told my husband Joe, I could feel that one of them was near. No we didn't see any during the night but when I got up this morning, Joe left me a note, saying the bear was here. But he had to leave for work and didn't have enough time, to fix the 10 ft. heavy steel pole that is "once again" leaning over, the platform feeder tilted.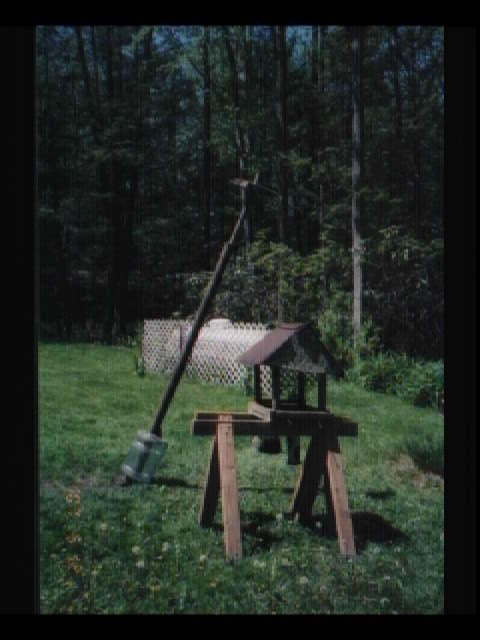 We don't leave the hanging feeders up on the platform
house at night anymore, but apparently this bear likes dancing with the pole LOL! The bear loves bouncing against it to shake, rattle, and roll, whatever he can off of it. We have seen him do this, which that is another story I wrote about and is in bear stories.
When Joe came home from work, we went about the task of uprighting the pole again. That bear had muddy paw prints all over the pole, and holes dug in the heavy plastic water jug, which is on there to keep squirrels off feeders.

"Pigging Out"

Yesterday one of the men who works with Joe maintaining the golf greens at Bucknell University in Lewisburg, told Joe a dramatic scene that occured at his house the night before.

It was towards evening, when all the family was home, each doing their own thing. Suddenly his daughter came bursting into the house, yelling, "DAD, there is a bear out there". "There is a black bear out back".

Now this family lives on the other side of a small town named Mifflinburg, which is eleven miles or so from our home here on the mountain. As we all know bears roam, looking for anything eatable. Especially after waking up from a winters sleep, and not much to eat in the mountains.
The family charged out the back door to see the black bear. They didn't see it anywhere,
BUT they did hear noise coming from the direction of their garage. And the garage doors were still opened. Uh OH!
When they went to see what the noise was they heard,
there sitting on the garage floor was a black bear, pigging out on birdseed. Actually 400 pounds of birdseed that they had bought.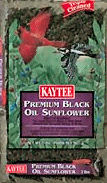 It is not known at this point how much seed the bear ate, or how long he was there.
No one in their right mind would even THINK about disturbing a bear, especially when enjoying it's meal. Would you?


He's all filled up now and content for the moment.




COMPUTERS CLICK HERE TO WATCH A Mountain Lion,
Young Bear And Momma Bear
Page designed by Bluejay12 & Diamondavid
Website maintained by Diamondavid
Song title: Nite Till Dawn




Click Bluejay Icon ~ My page listings.