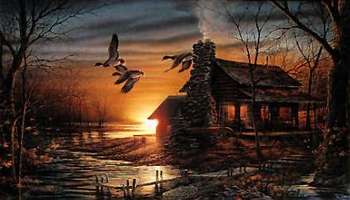 A PLACE CALLED "HOME""






When my life was turned upside down,
And I lived an empty existence in an empty house.
Life didn't seem to matter.





My years caught up with me
and no place to go.
I talked to God about this,
praying for his intervention.
But time seemingly passed me by.
Age crept in, beauty faded.
Dreams slipped away.




Then a once upon a time
fairy tale evolved.
No, he wasn't prince charming,
or a knight in shining armor.
He was a quiet, patient,
gentle man, with a soft voice
and tender heart.
He didn't see my age
or faded beauty. He looked into my eyes
and saw my soul.




He took my heart to his,
and said we must both
learn to trust again.
As his love grew,
so did mine.
Now two lives are forever joined.
And this empty house on God's mountain
Is a place we call 'Home'

Written May 24th, 2005
by ęBarbara L. Chambers Carter
To my husband Joseph H. Carter
ęcopyrights-1972-2020

UPDATE.. In May of 2017 Joe became an Ordained Minister

I love You!



Anne Murray
You Needed Me!
<><><><><><>
I cried a tear You wiped it dry
I was confused You cleared my mind
I sold my soul
You bought it back for me
And held me up and gave me dignity
Somehow you needed me.





You gave me strength
To stand alone again
To face the world Out on my own again
You put me high upon a pedestal
So high that I could almost see eternity
You needed me
You needed me





And I can't believe it's you
I can't believe it's true
I needed you and you were there
And I'll never leave, why should I leave
I'd be a fool 'Cause I've finally
found someone who really cares





You held my hand
When it was cold
When I was lost
You took me home
You gave me hope
When I was at the end
And turned my lies
Back into truth again
You even called me friend
You needed me
You needed me