The smell of crisp fall air, football season has begun.
The hardy sports fans readying themselves,
For wind whipped snow, and winter freeze.
All bundled in layers of sweaters and coats
And blankets wrapped around their knees.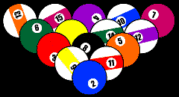 Then there are the stay at home fans
Feet propped up, snacks at hand,
Waiting for their favorite sports show.
The cameraman zooms in on a par four or pool.
Or sitting ringside, watching the boxer
land the K O.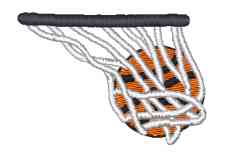 Basket ball players hitting the hoops,
Graceful ice skaters twirling in the air.
Family bonding at high school/college games.
Sports casters describing each dramatic move with flair.

Betting on horses, gates open, yells and screams
And you are hoping the dapple gray wins.
Surfing the ocean waves, soccer, La Crosse, or volley ball.
Field hockey, track, diving, bowling ball and ten pins.

Bicycles spin through the air, twisting, turning and crashing.
Fierce competitions, sweat, tears, adrenaline rushes
Triatholons, olympics, marathons for all ages
The final results in the hands of umpires, referees, and judges.

There are far too many sports to mention
And the many choices are yours.
But rest assured, every moment is worth watching
Just remember when you cheer
Whether your team or favorite player wins or loses.
There will always be next year.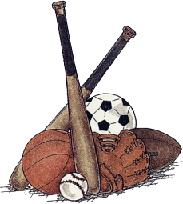 Written & Designed Sept 2006
İBarbara L Chambers Carter/aka Bluejay12
Copy rights ~ 1972~ 2018
~ Song title: "Hey" ~

Click bluejay Icon ~ My page listings.