Where did yesterday go?
I had it in my hand.
Time, I've let it slip away.
T'was never part of the plan.
Each minute to each hour
Leads to further confusion.
Pain that enters into my heart
Comes from endless seclusion.
To seek what is best
Knowing what is right.
My mind is mine alone
Tho' the demons do come fight.
Wonder drifts about in my head
Memories are my dreams.
Thankful the sleep when darkness falls
Day is night, night is day, it seems.
A wish to smile, yearn to laugh
Bring back that part of life.
Sharing love with those around me
Hence this soul filled with strife.
Living for the warm light
The morning sun's glow.
If today is tomorrow
Where did yesterday go?
Written September 3, 2006 by James Burns (Jim~Urban Squirrel)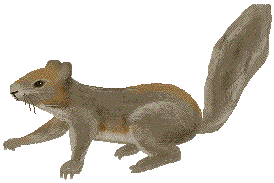 Page designed
by Bluejay12 & Diamondavid
Song title: Pray For Me