YARD
SALES TODAY


Go to a yard sale, have a day of fun
Walking and talking, in rain or in sun.
Meeting new people, young or old
Finding "golden memories" in stories told.





Antique buffs will seek their pleasures
Among old - well kept treasures.
Knick knacks, dishes, pots and pans
Pretty what-nots, porcelain dolls, and fancy fans.





Flower starts, pretty flower pots
Camping gear, tents, and cots.
Jewelry, jewelry, everywhere
Delicate ribbons for your hair.





Hats and coats, shoes for the feet
Yard sales really can't be beat.
We look for steins, and worsted yarn
Marbles and toys, equipment for the barn.





Utensils for the kitchen,
Pictures for the wall
Tools for the shop, lights for the hall.
Holiday decor, candles and cards
All sorts of oddities, to brighten up the yards.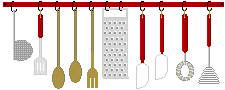 One person's junk is someone else's treasure,
From big appliances, to a small tape measure.
There is nothing like a yard sale to give one delight
We start out in the morning, and go till dusk of night.

Y'ALL HAVE FUN NOW





Written 1973 ~ and I do love yard sales!!

Content copyright © 1972-2020
All rights reserved.
Written by Barbara L. Chambers Carter.