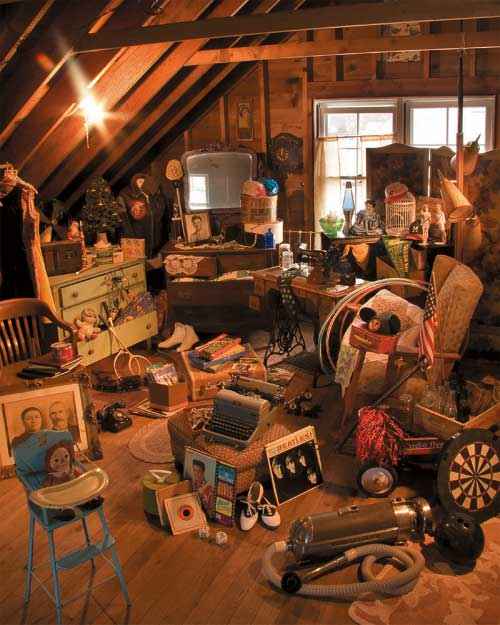 Exploring My Nana's Attic

One cold, snowy winter's day, me and my little dolly named Dot
Asked my Nana what we could do.
She looked at me in puzzled thought
Then said, "take my hand, I've a surprise for you".





She led me up the stairs, to a huge cluttered attic
Then she whispered, "let's take a trip back in time".
There were paper-mache' rabbits sitting on a shelf
Books with stories and poems that rhyme.
And an old vanity mirror, where I laughed at myself. : -)





A little girl's
high chair, occupied by a Raggedy Ann doll.
A small porcelain table, set with teacups and plates.
Pictures of nana and granpa, set on the floor.
And these, Nana said, "are your mother's ice skates".





Off to the side was an old wooden trunk.
I quickly put down the Jack-in-the-box clown,
and watched as Nana slowly opened the lid and reached inside.
In soft tissue paper was a beautiful white gown,
"I wore this", she said, when I became granpa's bride.





Oh Nana, we had so much fun,
my dolly and me, exploring treasures in your attic today.
To see my mommy's stuffed animals, and old records daddy played.
The old keroscene lantern that lit the dark nights.
A brass bell that still could chime.
cousin Gertie's toy piano, and cousin Don's toupee'   : -)

"Nana, please keep my little dolly here for the future,
so the future can take a trip back in time.





This song "Danny Boy"
was my mother's favorite song,
and she played it so beautifully on the piano
and is in Memory of her
Lucille Elizabeth Schell Chambers
and my Nana
Florence Louise Kupp Chambers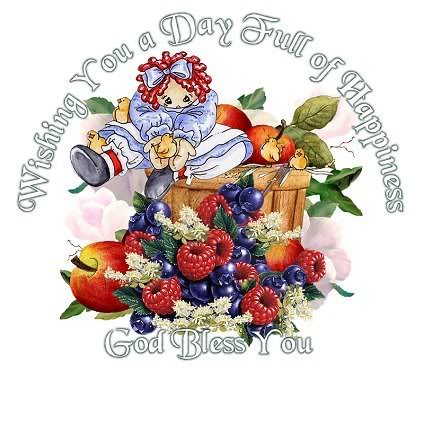 Share with your friends.
Written in 1981
©Barbara L Chambers Carter

Content copyright © 1972-2020
All rights reserved.
This content was written
by ©Barbara L. Chambers Carter.
Song Title: "Danny Boy"
If you wish to use this
content in any manner,
you need written permission.
Contact Bluejay12blc@gmail.com
Website Maintained by Diamondavid



Click Icon ~ My page listings.