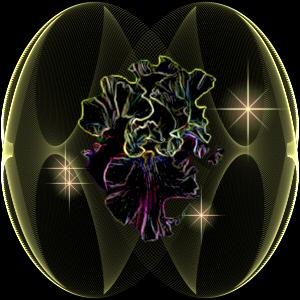 ~ WHEN ~

Yes, t'is true. that in the beginning
Your sweet tender love captured my heart.
Our lives were filled with happiness
We planned a future filled with adventure.
Oh, when did the anger start?


It was only yesterday we laughed
At joys that surpassed the sorrow.
Peace was in our souls and we weren't afraid of tomorrow.
Oh, when did the anger start?

We pledged our lives to one another.
But they were shattered by unforgiving silence.
Sharp sarcastic bitterness pierced the heart
And we let each other go - some place in time.
Oh, when did the anger start?

Senseless spats turned demeaning
Heated rage engulfed the air we breathed.
An overwhelming coldness stiffened the soul
My mind wearied from the confusion of it all.
When did the anger start?

Slowly heartache took over,
And rainbows faded away.
Gone is tomorrow's sunshine
And there is nothing left to say.

Good bye my love forever
T'is gone the pounding heart.
Tears and lonliness have taken over
Oh, when did the anger start?

Written Sept.1986
by ęBarbara L.Chambers Carter
aka Bluejay12
ęcopyright 1972-2018
Page designed by Diamondavid & Bluejay12
July 4th 2006



Song title:
When Did You Stop
Loving Me

Click Icon ~ My page listings.






Website Maintained By
Diamondavid.com