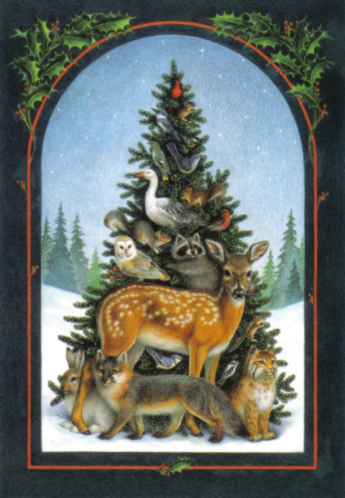 "CRITTER CAFE"
~~~~~~~~
Owners Joe & Barb Carter
Penns Creek Mountain
Pennsylvania

24 HOUR SERVICE


~~~~~~~~

Summer hours

Opens somewhere between 7 & 9 AM


Closes somewhere between 7 & 9 PM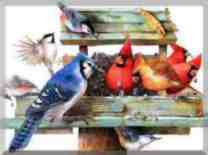 [MENU]
A la Carte for the birds, woodpeckers, and doves

A variety of mixed bird seed
Blackoil Sunflower seed
Striped Sunflower seed
Thistle & unsalted peanuts.
Choice Fruit flavored or beef suet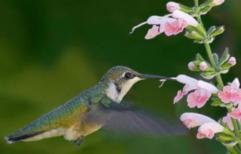 In The Garden ~ for Humming birds
A wide variety of flowers and nectar feeders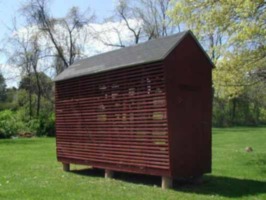 In The Corncrib
For deer, fox, chipmunks, squirrels
Selection of farm grown ear corn
Also a variety of seed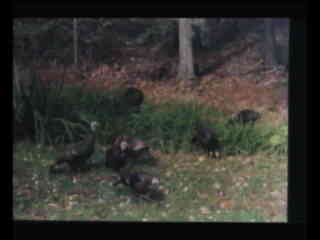 This is our yard. We see a lot of wild turkeys
~ ~ ~ ~ ~ ~ ~ ~

Wild turkey ~ meals are served in the wooded area and consists of
acorns, nuts, leaves, buds, seeds, and fruit.
For the young there will be insects, snails, and spiders.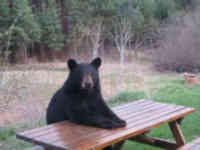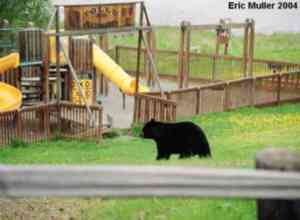 Bears can enjoy the left overs in rear of premises.
The picnic table and playground are for human pleasure. HHHmmm!
I just added these two pictures cause they were cute
and believed to be public domain.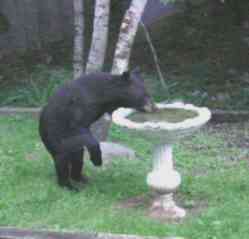 There are bird baths and water dishes for bathing and drinking.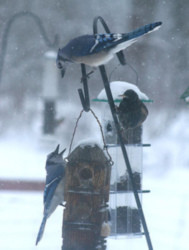 WInter hours
24 hours a day
7 days a week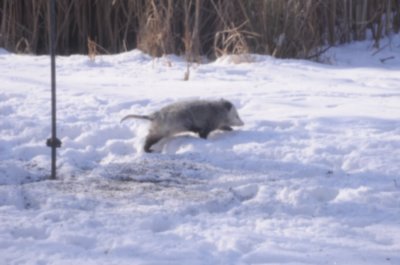 We had 4 possums visiting here this winter 2013/2014
For all critters who hang around during the cold
snowy winter days, we buy ear corn and
Joe puts it out every couple of days.
We have nine deer coming in every
night and one of them is a huge buck.

UPDATE: February 12th/2015
We are feeding a herd of 14 white tail deer including three buck.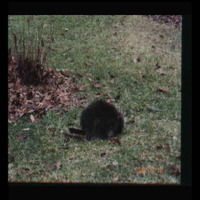 Our Mr Quills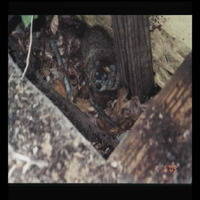 Mr Groundhog made his home in garage.
We did have to scoot him out of there


Possums, Porcupines & Groundhogs Welcomed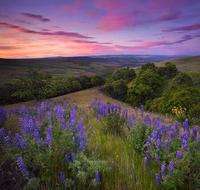 Through all the seasons of the year we enjoy many different species of wildlife,
who travel through our yard.
We have a wide variety of flowers, suet, nuts, and berries for the different critters, birds, and five different spieces of woodpeckers.
Common flicker; hairy down; downy; red-bellied woodpecker; and the biggest one of all - the pileated woodpecker.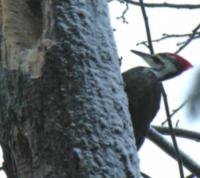 Pileated Woodpecker
We have many mountain springs, and Penns Creek 100 yards
below us for all the animals where they
can drink and cool off in the summer.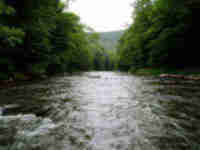 Penns Creek, Penna.
Penns creek is 81 miles long.
Starting at Penns Cave down to Susquehanna River
It is the only all mountain spring fed creek in America.
Trees and rocks for nesting and secure hiding places.
~~~~~~

Birds and animals are just amazing creatures,
and awesome to capture their individual character and habits.
Yes, it can be dangerous at times, but the rewards of watching,
and mingling with these creatures is inspiring and a learning lesson.

EAT AT JOE'S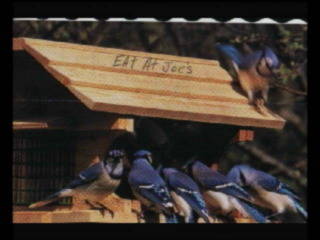 Please Click Here ~ Testimonies (1) written by people who have helped
God's critters to have a second chance at life.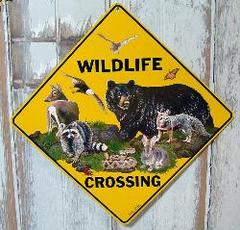 Some of the pictures on this page are actual pictures
taken right here in our yard. Bears, porcupine,
turkeys, groundhogs, possums, deer, bluejays, woodpeckers,
and many species of birds are all regular
visitors to Critter Cafe.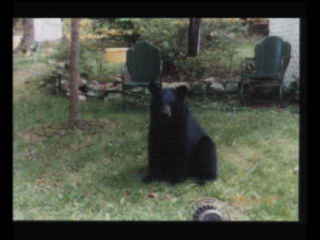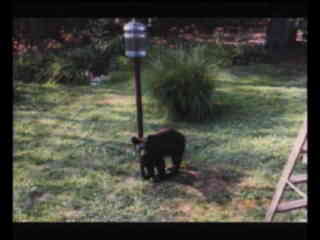 These pictures I took in our yard.
I was out with the one sitting down
We named him Rascal - so precious
If any pictures on here belong to you
please let me know I will remove them.
Designed by
@Bluejay12 & Diamondavid
April 1st., 2009
Revised 4/2013 Writing by ©Barbara L Carter aka Bluejay12
Content Copyright © 1972-2018
Song Title: Talking To The Animals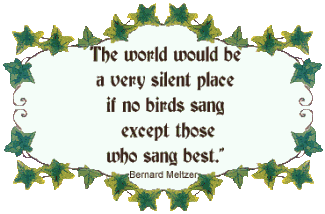 Click Icon ~ My page listings>